Canine Optimum Skin & Coat
Canine Optimum Skin & Coat is a highly concentrated nutritional powder, scientifically formulated to provide a balanced, palatable blend of high-quality protein sources, and powerful nutrients that are helpful in producing healthy skin and luxurious coats in all breeds of dogs.
Provides Proactive Nutritional Support
FOR:
Healthy Skin
Reduced Shedding
Luxurious Coats
Reduced Hot Spots / Less Itching & Scratching
How To Use
Sprinkle dry onto any canine diet. This product may also be mixed with water to make a tasty broth.
To assure freshness, keep sealed and store in a cool, dry place.
Daily Recommended Dosage (Servings per Container — 45)
Dogs (All Ages)
Weight Range (lbs.)
Scoops/Day
Warning: For animal use only. Keep out of the reach of children. In case of an accidental overdose, contact a health professional immediately.
Why is the Skin & Coat Important?
The skin is the largest organ of the body. Depending on the species and age, the skin may be 12 to 24% of a pet's total body weight. The skin is also one of the most important organs of the body as it forms a barrier to protect the dog & cat from infections, parasites, and the elements. One of the skin's most important functions is to maintain the body's internal environment, preventing the loss of moisture and other body constituents and providing them with its sense of pressure and touch. Because the skin is on the outside of the body, it is easily exposed to outside elements and quite susceptible to injury and disease.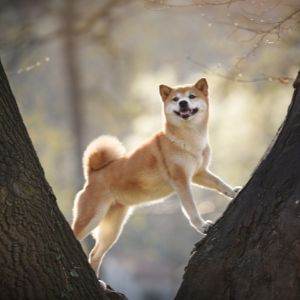 For Adult Dogs
There are many things capable of wreaking havoc with the skin and coats of dogs such as climate, fleas, mites, bacteria, and poor choices in nutrition. If you want your dog to look a little more like the ones you see on TV, then you need Optimum Skin & Coat. It has clinically proven its effectiveness for over 35 years in the veterinary profession and top breeders alike.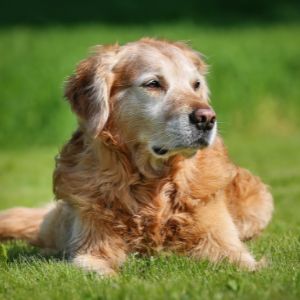 For Senior Dogs
We often see coats thinning and colors changing as our dog's age. These changes are due to hormonal levels dropping and the inability of the dog to process the essential nutrients needed to keep the coat looking like it did as an adult. Optimum Skin & Coat provides a balanced blend of all essential skin and coat nutrients that are easy for a dog to digest and utilize. Over 35 years of use by veterinarians around the globe has shown the clinical results senior dog owners can count on.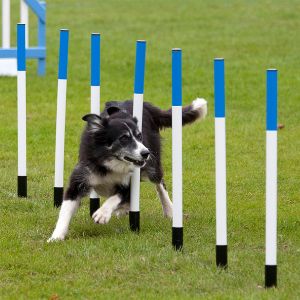 For Performance Dogs
Whether its hair loss from whelping a litter or recovery from seasonal shedding, Optimum Skin & Coat will help you get back to that winning appearance with a luxurious, full coat that says, "I'm a winner".
Is your dog excessively scratching, chewing, or licking its skin? Learn how you can help prevent these problems through optimum nutrition.
Optimum Skin & Coat provides a balanced blend of high-quality protein sources and nutrients to help with cat and dog skin conditions.
You need to be aware of the dangers that ticks can pose to your dog. Learn about the types of diseases ticks can spread and how to check your dog thoroughly after being outdoors.
What Pet Owners Are Saying