Canine Digestive Support is a highly potent supplement powder that provides a concentrated level of essential nutrients for the support and maintenance of a healthy digestive system. It contains a unique enzyme blend, powerful ingredients known for absorbing and removing harmful intestinal toxins, and a complex system of pre- and probiotics for dogs.
Provides Proactive Nutritional Support
FOR:
Nutrient Digestion
Nutrient Absorption
Optimum Nutrient Utilization
Microflora Health
How To Use
Sprinkle dry onto any canine diet. This product may also be mixed with water to make a tasty broth.
To assure freshness, keep sealed and store in a cool, dry place.
Daily Recommended Dosage (Servings per Container — 72)
Dogs (All Ages)
Weight Range (lbs.)
Scoops/Day
Warning: For animal use only. Keep out of the reach of children. In case of an accidental overdose, contact a health professional immediately.
The Importance of Probiotics for Dogs
The bacteria that reside in the small intestine and colon of the dog and cat play an important role in their overall health. These bacteria constitute a metabolically active system that acts as a significant barrier to infection by pathogenic microorganisms.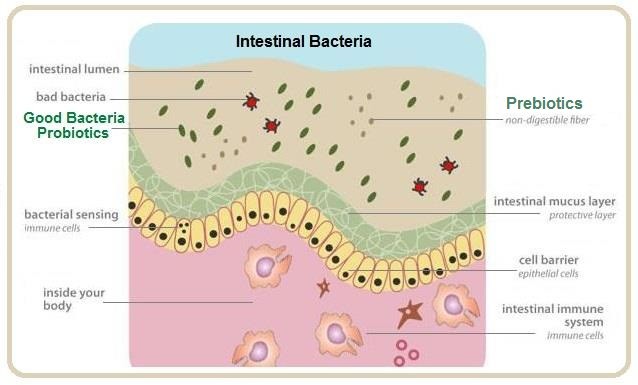 DNA-based microbiology that has identified and enumeration these microorganisms provides insight as to how the bacteria that live in the gut prevent disease affect nutrient absorption and impact the immune systems of our pets.
The gastrointestinal (GI) tract is the body's number one barrier against disease. The bacteria that reside within the gut can be classified as either protective or potentially harmful. The balance of these bacteria is critically important to the overall health of all animals.
The GI tract of the dog and cat is essentially a long unsterile tube that runs from one end of the animal to the other. It is also the largest immune reactive surface in your pet's body. How we feed our pets and the various stresses we place on them can alter the balance between the good gut microflora and those that can cause disease. It can also alter the defense mechanisms that occur in the lining of the GI tract.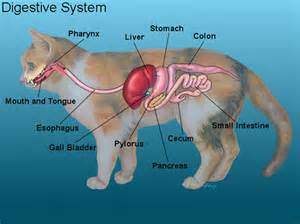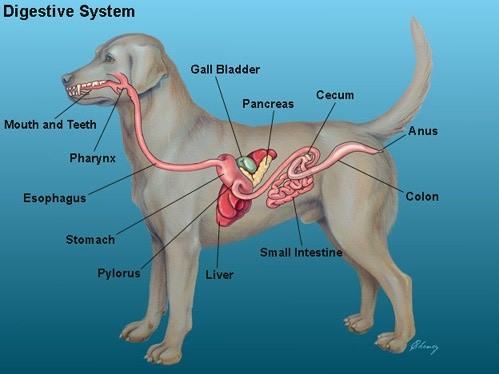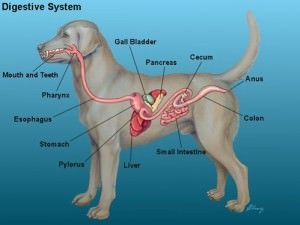 Diet can either cause or eliminate inflammation. It can increase or decrease gut permeability, thereby altering nutrient absorption and overall health. When your dog or cat's GI tract is healthy, it allows for the absorption of amino acids, vitamins and minerals, while at the same time preventing the entry of disease-causing substances.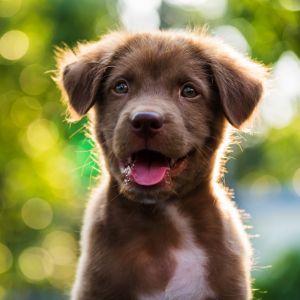 For Puppies
It sometimes takes a few months for a puppy's stomach to get used to the solid food choices we make for them. Going for that first car ride can also be challenging, not to mention when your new pup decides to eat a whole teddy bear or anything else they can sink their teeth into. Canine Digestive Support is designed to soothe the stomach and provides the intestinal tract with additional pre and probiotics needed or optimal health as they grow.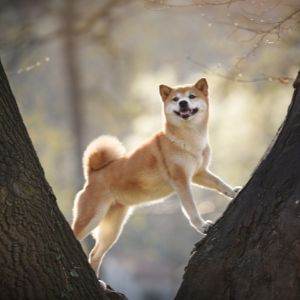 For Adult Dogs
The large stomach and short intestinal tract of the dog makes it easy for any number of things to cause upset tummies, extra gas, loose stools, and diarrhea. When this happens, the beneficial intestinal bacteria (probiotics) can become depleted, allowing the harmful bacteria to overpopulate the gut. Canine Digestive Support provides billions of helpful pre and probiotics to help maintain the balance needed for optimum gut health.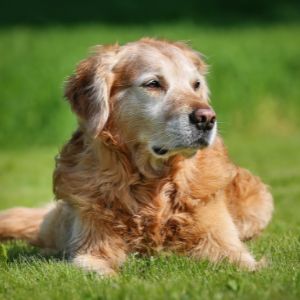 For Senior Dogs
As dogs age, their diminished level of enzymes and loss of intestinal bacteria weakens their immune system and their ability to digest and utilize essential nutrients. Canine Digestive Support helps by providing a proprietary blend of nutritional enzymes and billions of new intestinal bacteria (probiotics) that can help rebuild and support a healthy gut.
Urinary tract infections in dogs and cats are common and should be treated as an emergency situation. Learn about UTI causes and symptoms.
Learn how probiotics, prebiotics, and digestive enzymes can help keep your pet's digestive system in top condition.
What Pet Owners Are Saying